1. The Beatles – Abbey Road
Artist: The Beatles
Album: Abbey Road
Designer: Kosh/Iain MacMillan
Quite simply, an utterly iconic image, with the Fab Four themselves at their coolest: John resplendent in a white suit, Paul barefoot. Perfectly in harmony, and utterly British. The crossing itself was given Grade II listed status in 2010 – there aren't many traffic artefacts that can boast that.
2. Meat Loat – Bat Out Of Hell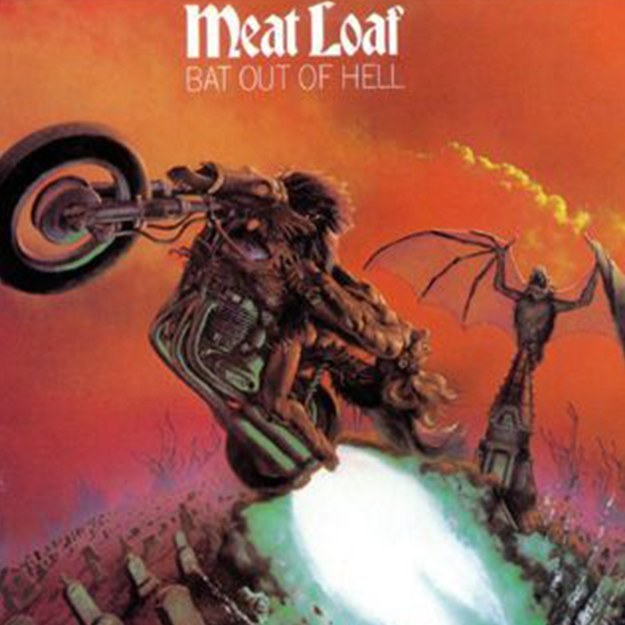 Artist: Meat Loaf
Album: Bat Out of Hell
Designer: Jim Steinman/Richard Corben
A crazy, yet brilliant cover befitting a crazy, yet heartfelt album. The cover's concept was devised by Jim Steinman, the genius songwriter behind Bat Out of Hell. Naturally, it had a motorcycle erupting out of a graveyard with a giant bat looming over the tombstones in the background. Subtlety never was Meat's thing after all!
3. Queen – Queen II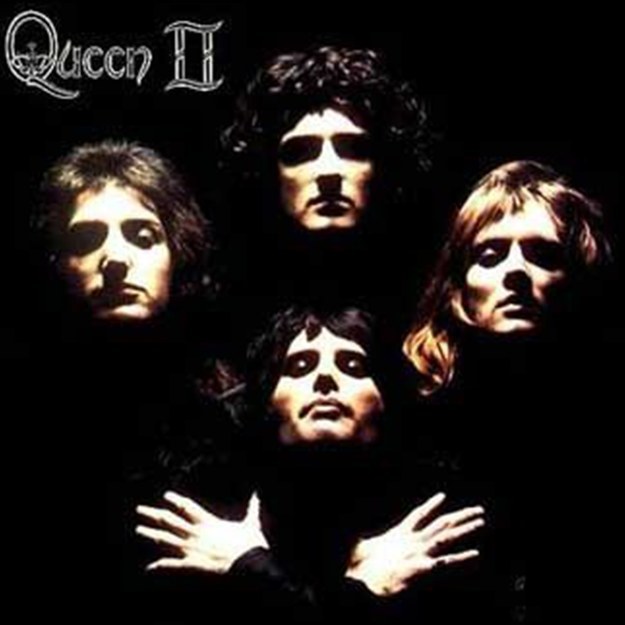 Artist: Queen
Album: Queen II
Photographer: Mick Rock
Queen enlisted Rock to capture the photograph for the cover of their second record, eager for some of the glam rock kudos that he had – following work for David Bowie, Lou Reed and Iggy Pop – to rub off on them, after their debut album had failed to take off as they had hoped. They initially thought the shot too pretentious, but Rock persuaded them to go with it – "It made them look like much bigger a deal then they were at the time, but it was a true reflection of their music" – and, of course, Rock was proven 100% correct, with the array of faces becoming truly iconic when used in the video for breakthrough opus Bohemian Rhapsody a year later.
4. N.W.A. – Straight Outta Compton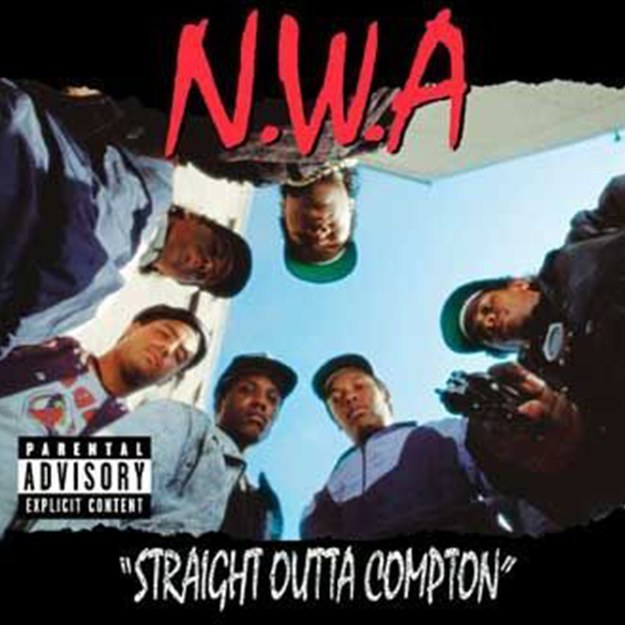 Artist: N.W.A.
Album: Straight Outta Compton
Designer: Helane Freeman
N.W.A. were a force of nature when they arrived on the music scene in the late 80s, being genuinely deserving of their self-declared status as 'The World's Most Dangerous Group'. The cover to their landmark album perfectly encapsulated what they were about, the group encircling the listener, as you stare down the barrel of a gun held by Easy-E. The idyllic blue Californian sky provides the unlikely backdrop – all may have seemed sunny, but trouble was brewing in Compton.
5. A$AP Rocky – At Long Last A$AP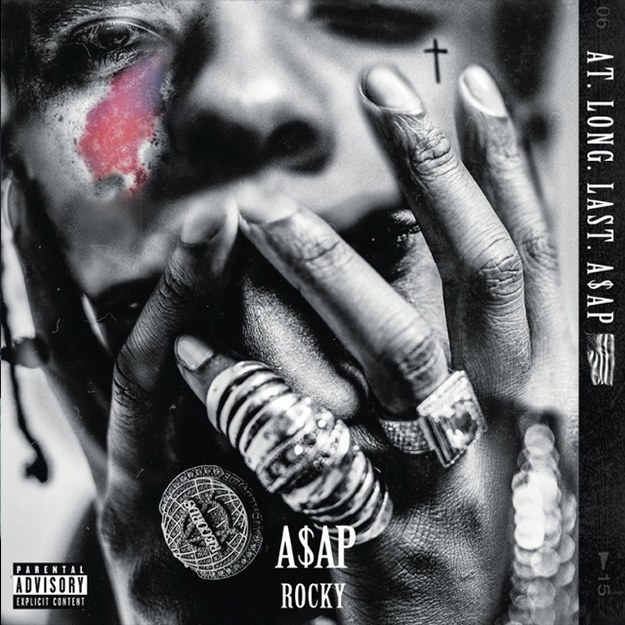 Artist: A$AP Rocky
Album: At Long Last A$AP
Designer: Uknown
On Saturday (May 9) 2015, Rocky shared an Instagram photo of the album's cover art, which follows the black-and-white themes of the rapper's previous releases Live.Love.A$AP (2011) and Long.Live.A$AP (2013). A.L.L.A. (At.Long.Last.A$AP) features a photo of Rocky with the same purple birthmark as Yams on his right cheek. The moving cover art arrives a day after A$AP Rocky debuted his new song "Everyday," which turns Rod Stewart's 1972 hit "In A Broken Dream" into a hip-hop banger. Miguel puts his own twist on the classic melody, with Mark Ronson adding new life to the production in his trademark 1970-meets-2015 style.
6. Soulwax – Nite Versions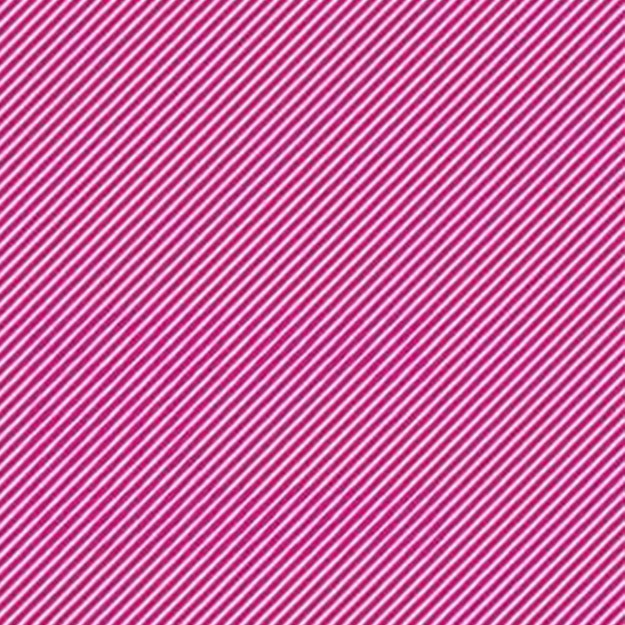 Artist: Soulwax
Album: Nite Versions
Designer: Trevor Jackson
Multi-talented artist and musician Trevor Jackson (of Playgroup, amongst others) produced this beautiful piece of Peter Saville-esque graphic design for this Soulwax remix album. Eye-catching, yet subtle, it is very cool indeed. Plus, we love a good optical illusion.
7. Disclosure – Settle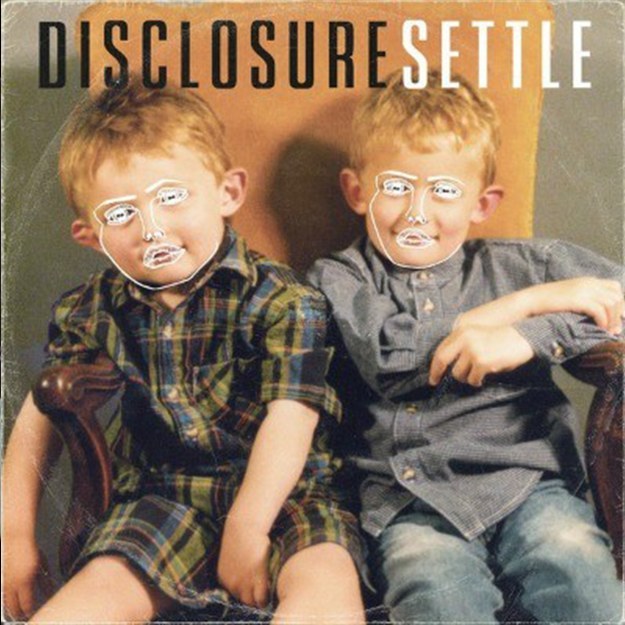 Artist: Disclosure
Album: Settle
Designer: Disclosure
"Settle" is pretty much the last thing you'll be able to do after hearing the album Settle from the English electronic music duo (also brothers), Disclosure. Pumping with kinetic acid house jams, with everyone from Aluna George to London Grammar featuring, the album has been highly regarded as one of 2013's most vibrant and pulse-pumping releases. And the recording's cover art – a baby picture of the two brothers-seems to reflect that as well.
8. Isaac Hayes – Black Moses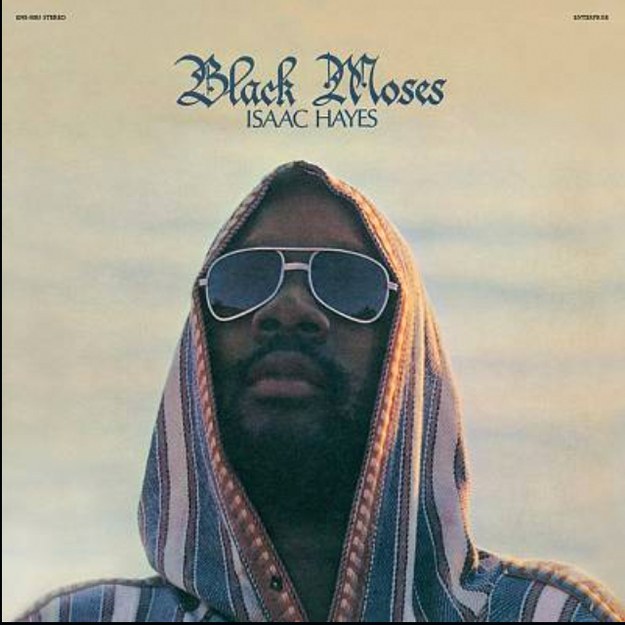 Artist: Isaac Hayes
Album: Black Moses
Designer: Unknown
The sheer tenacity — albeit undeniably fitting — of this double-disc set has made Black Moses (1971) one of Isaac Hayes' most revered and best-known works. The artwork depicts Hayes dressed as the notorious Biblical Prophet, and in our opinion, a much deserved status after he dropped this incredible album featuring Bar-Kays and Hayes' regulars, Gary Jones, Charles "Skip" Pitts and Lester Snell. The album insert folds out to a full length portrait of Hayes' portrayal of Moses.
Black Moses Album Insert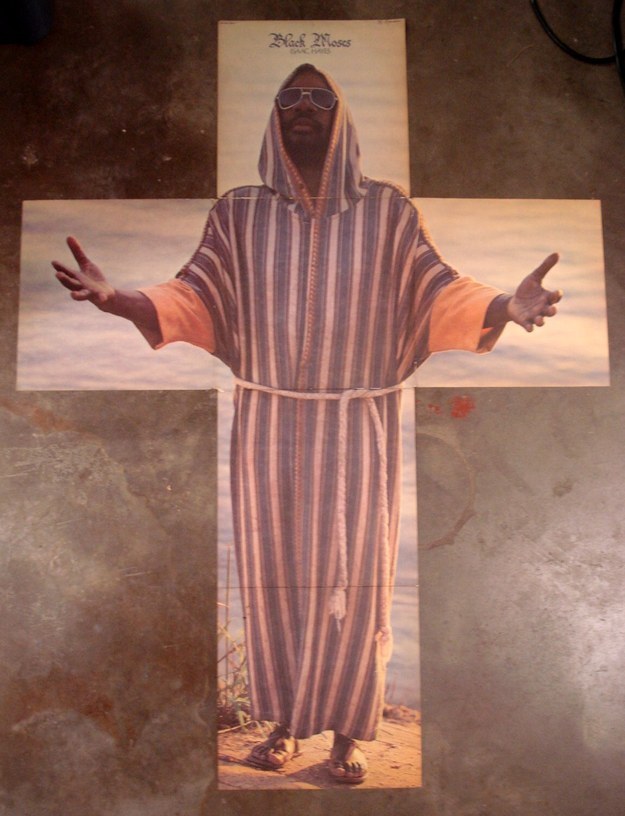 A full length poster of Isaac Hayes' portrayal of Moses
9. Sub Focus – Sub Focus
Artist: Sub Focus
Album: Sub Focus
Designer: Unknown
Sub Focus is the self-titled debut album from British drum and bass producer Sub Focus. It was released on 12 October 2009 through RAM Records. The album primarily features drum and bass tracks, however there are tracks showcasing dubstep, electro, house and breakbeat elements. "Rock It / Follow the Light" managed to break in to the Top 40 of the UK Singles Chart. Two later singles, "Could This Be Real" and "Splash", both fell just below peaking at #41. The album charted at #51 in the UK Albums Chart. The artwork is a fine balance of psychedelic, rainbow goodness, paired with the colourful emotions the album evokes.
10. METRO – Journey Thru The NY Underground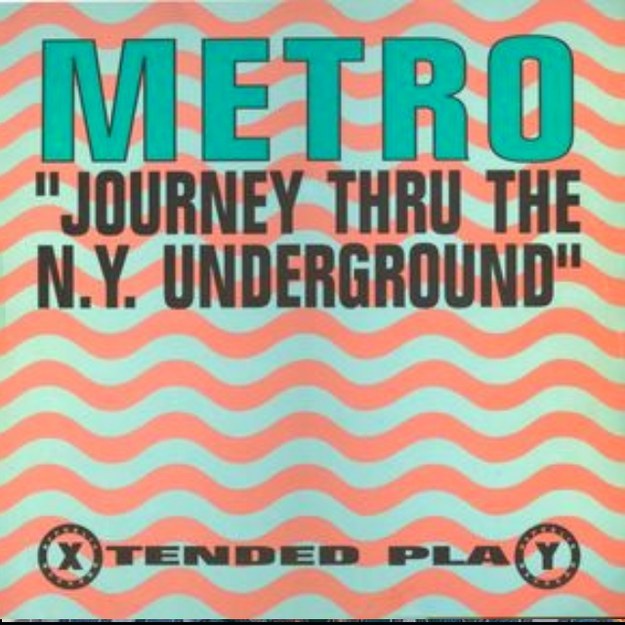 Artist: METRO
Album: Journey Thru The NY Underground
Designer: Unknown
Many New York artists (and a fair few British ones too) have taken inspiration from the rattle of the subway, and this 1990 concept album is a particular favourite from the canon. Rheji Burrell is, of course, very well known for his output with twin brother Ronald, but this solo collection is much less familiar. Journey Thru The NY Underground contains 'Straphanger' – one of Burrell's prickliest releases – and the shimmering 'Brownstone Express'. The artwork pays homage to the 90s fashion of B-Boy street corner Manhattan.